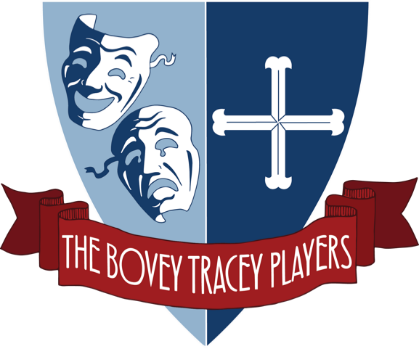 BOVEY TRACEY PLAYERS
PRESS RELEASE
Bovey Tracey Players' autumn production has a sting in its tale!
"To be, or not to bee"!  – The Bovey Tracey Players' latest theatrical production for this October is a modern comedy of family issues which draws its inspiration from Shakespeare's play Hamlet.
Performing upstairs at the Dolphin Hotel, Thursday 18th, Friday 19th & Saturday 20th October, "Humble Boy" by Charlotte Jones, is the domestic struggle between troubled son Felix Humble and his "Queen Bee" mother, Flora.
After returning home for his father's funeral, Felix discovers his mother has not only acquired a brash and persistent suitor, she has also got rid of all his father's belongings, including his precious bees!
"We are thrilled to welcome professional actress and director Louisa Wilde to direct this exciting project for the Bovey Players this autumn," said Jenny Connelly, Bovey Tracey Players' Chairman. "This play, which Louisa has chosen, offers a fantastic opportunity for young local actor, Will Meadows to take on major lead role. Audiences will enjoy an evening of laughter and tears following the highs and lows of the Humble family and friends in this prizewinning play."
Tickets for "Humble Boy" are available from Arnolds, The Dolphin Hotel, Brimley Post Office & online at www.boveytraceyplayers.org